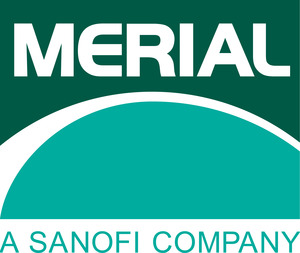 Mycoplasma bovis added to
ZACTRAN® (gamithromycin) label
DULUTH, GA – April 2012 – Today, Merial announced ZACTRAN® (gamithromycin), Merial's rapid-response weapon in the battle against Bovine Respiratory Disease (BRD) in high-risk cattle, is now approved for the treatment of Mycoplasma bovis.1 M. bovis is an infectious agent associated with clinical cases of BRD, which costs the beef industry nearly $1 billion from death, reduced feed efficiency and increased treatment costs.2With this approval, prescription ZACTRAN is labeled as a first-pull treatment for all major pathogens of BRD in beef and non-lactating dairy cattle, including Mannheimia haemolytica, Pasteurella multocida, Histophilus somni and M.bovis.1 In addition, ZACTRAN is labeled to control respiratory disease in beef and non-lactating dairy cattle at high risk of developing BRD associated with M. haemolytica and P. multocida.1

Bruce Nosky, DVM, manager, Merial Large Animal Veterinary Services, says BRD is a complex disease often involving a calf's immune system, stressors, virus infection, and one or more bacterial pathogens.3  "It is not uncommon to have mixed bacterial infections resulting in BRD, which is why it's so important to use a broad-spectrum antimicrobial," says Dr. Nosky. "Veterinarians and producers need cattle to respond quickly to treatment, and they can be confident in ZACTRAN.4 They can also be confident in the fact that the M. bovis post-approval claim was achieved by successfully completing FDA-approved studies conducted in feedyards, which allowed us to garner real-world product results."5

In field studies conducted for the initial product approval, cattle treated with ZACTRAN showed a rapid improvement in BRD clinical signs.6 More than three-quarters of the cattle with a fever had a significant decrease in temperature within 24 hours.7 And the majority of those cattle treated with ZACTRAN remained healthy throughout the 10-day study.6 In additional field trials for BRD control, the majority of lightweight, long-haul and high-risk cattle that received ZACTRAN on arrival to control BRD showed significantly less disease during the 10-day study compared to non-treated calves.8 

ZACTRAN is a prescription product and is administered subcutaneously (SC) at a dose of 2 mL/110 lbs.1 It is available in three ready-to-use sizes — 100, 250 and 500 mL. Every 250 and 500 mL bottle includes a durable bottle protector.

Producers can learn more about ZACTRAN by contacting their veterinarian or visiting www.ZACTRAN.com.

IMPORTANT SAFETY INFORMATION: For use in cattle only. Do not treat cattle within 35 days of slaughter. Because a discard time in milk has not been established, do not use in female dairy cattle 20 months of age or older, or in calves to be processed for veal. The effects of ZACTRAN on bovine reproductive performance, pregnancy and lactation have not been determined.

About Merial
Merial is a world-leading, innovation-driven animal health company, providing a comprehensive range of products to enhance the health, well-being and performance of a wide range of animals. Merial employs approximately 5,600 people and operates in more than 150 countries worldwide. Its 2011 sales were more than $2.8 billion. Merial is a Sanofi company. For more information, please see www.merial.com.